Suzanne M. Martin, Ph.D. – Project Director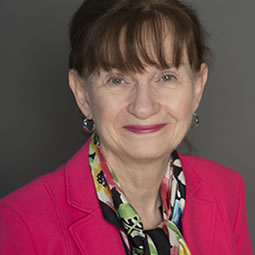 Suzanne M. Martin, Ph.D. is a professor of Exceptional Education in the Child, Family and Community Sciences Department, College of Community Innovation and Education at the University of Central Florida. From 2000-2006, she served as the Assistant Dean of Education for the College. Prior to joining the College of Community Innovation and Education, Dr. Martin served as a department chairperson and faculty member at other institutes of higher education. Dr. Martin has a long history of leadership activities in higher education as well as educational organizations. In her career, Dr. Martin has taught elementary school students, junior high school students with special needs, community college students preparing to be paraprofessionals in special education classrooms, and undergraduate and graduate students. She has served as a President of the International Council of Exceptional Children and as a Program Specialist/ Branch Chief at the U.S. Department of Education, Office of Special Education and Rehabilitative Services. She has been awarded grants from the U. S. Department of Education that have allowed her to pursue her work in teacher education and leadership training. She is the recipient of many awards and the author of numerous articles on teaching and leadership as well as a book on women in leadership.
---
Dena Slanda – Ph.D. – Project Coordinator
Dena Slanda, Ph.D., serves as the Project Coordinator for the National Urban Special Education Leadership Initiative at the University of Central Florida. As the recipient of the Preeminent Postdoctoral Program award from the University, she also serves as the Project Coordinator for a federally-funded grant dedicated to the preparation of teachers and teacher leaders with the skills to improve outcomes for students with disabilities with high-intensity needs. Dr. Slanda completed her Bachelor's degree at George Mason University and earned her Master's degree and Doctorate in Philosophy at the University of Central Florida in Exceptional Student Education. She has conducted numerous national, state, and local presentations focused on school-wide reforms, urban education, mentoring doctoral scholars, diversity in recruitment, culturally responsive leadership, and intensive interventions in both elementary and secondary settings. Her professional experiences in the K-12 schools include a serving as a secondary intensive reading teacher, a general education teacher for Science and Technology, an active member of the literacy committee and the MTSS committee. Dr. Slanda continues to teach at the college level for both undergrads and graduate students.
---
Joyce Little, Ed.D. – External Evaluator (2006-2013; 2018-2020)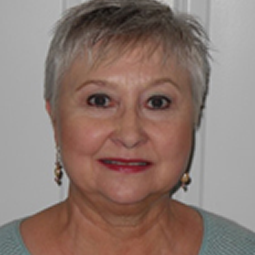 Dr. Joyce Little began her special education career as a speech/language pathologist teaching students with language disabilities. The scope of Dr. Little's forty plus years of experience in education is extensive and includes administering local special education programs in Northern and Southern California school districts. For over ten years, she applied her analytical talents and facilitation skills to promote organizational change within these districts. The results of her work positively affected special education programs through dramatically improved communication and coordinated decision-making at the program director and coordinating agency levels.
Together with her husband and partner, Doug Little, Joyce developed the Facilitated IEP Meeting process. Since 1998, she has trained over 14,000 people through her companies JDL Associates, and now Key2Ed. Key2Ed also provides training in educational leadership, and provides to districts and state education agencies, studies and audits in the area of special education. In 2010, Key2Ed founded the Upper Cumberland Education Leadership Academy and Joyce designed and provided training in education leadership through the Academy to rural districts in Tennessee.
---
Katie Miller, Ph.D. – External Evaluator (2014-2017)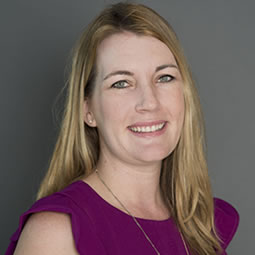 Katie M. Miller, Ph.D., serves as the External Evaluator for 2015 NUSELI grant. Dr. Miller is an Assistant Professor of Exceptional Student Education at Florida Atlantic University (FAU) on the Boca Raton campus. She received her doctorate in Exceptional Student Education at the University of Central Florida (UCF). Her research focus is examining evidence-based interventions infusing technology to increase academic performance for students with disabilities. She has a particular interest in Self-Regulated Strategy Development (SRSD) in writing. Dr. Miller is passionate about teacher education and finding best practices for increasing special education teacher efficacy. Originally from Buffalo, New York, she completed her undergraduate and graduate work in Elementary and Special Education at Daemen College. She spent five years working as a special educator in the elementary setting in both Kissimmee and Cape Coral, Florida. Most of her experience has been working in urban settings with students from culturally and linguistically diverse backgrounds. Prior to joining the ESE Department at FAU, Dr. Miller worked as the Project Coordinator for the National Urban Special Education Leadership Initiative (NUSELI) at UCF.